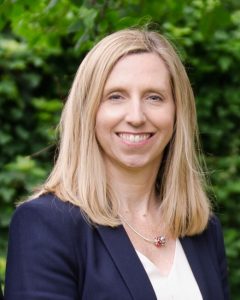 It is a great privilege to lead our fantastic school. My aim is always to give the best educational experience possible in an inspirational setting. We are fully committed to offering a top-class education which keeps abreast of national and international trends.
Our strapline: 'Proud to be here', encompasses how we feel about working at Murray Park as we implement our mission of: 'Supporting students in gaining a positive outlook, shaping their futures and reaching their full potential'. It also sits hand in hand with our values: Perseverance, Respect, Independence, Dreams and Excellence.
Ofsted recognised that our values and mission run through everything we do when they visited us in September 2022. They assessed us as a Good school, and commented that, 'Pupils are happy and safe at Murray Park Community School. They know that their teachers care about them.' A wonderful accolade and one we are very proud of!
We offer an exciting, broad and balanced curriculum from Years 7 to 11, which involves equipping our students with skills and knowledge for adult life. We have opened up the chance for students to gain the EBacc, as well as offering a variety of courses such as GCSE Ancient History, Citizenship and Construction to name just a few.
Our students can take advantage of many opportunities on offer through local Derby businesses, giving them a vision for their own futures and motivating them to work hard and achieve to the best of their ability.
Please do not hesitate to make contact if you would like to find out more about our exciting work at Murray Park.
Mrs N. Caley
Headteacher