Welcome to the Murray Park Alumni
Murray Park have had an impact on many individuals, businesses and the community. We would love to hear from you about how we supported you and helped you along your journey.
You may have studied at Murray Park recently or many years ago but we would really like to hear your journey after leaving Murray Park.
Whenever you studied with us, you are part of the Murray Park's on-going success story and part of a community of former learners (alumni).
We would really appreciate it if you could complete the Alumni form or QR code below:
https://forms.office.com/e/mGxLNeGmi1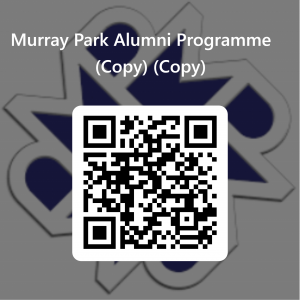 Now we want to inspire current and future learners with your inspirational stories of success.