The Murray Park App
Here at Murray Park School, we use our dedicated school app as our main source of communication between home and school. The Murray Park App is a digital communications tool which allows you, as parents, to see a wealth of important information concerning your child, right at your fingertips.
We use The Murray Park App to inform you about key dates in the term, to keep you up to speed with your child's learning, booking parents' evenings and for sending out important notices, among many other things.
To get on board with us, download the Murray Park School app onto your smart phone or tablet via the Android or Apple app store, or visit https://app.weduc.co.uk/.
You will require an enrolment code to get started, which will be issued to families when they join the school, along with instructions on how to get set up. If you do not have an enrollment code, please email info@murraypark.derby.sch.uk
If you have any technical issues with the app, please contact:
Telephone: 01509 221349 or Email: support@weduc.com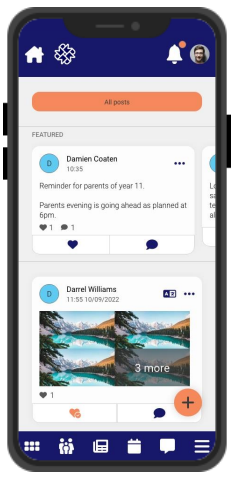 Go4Schools
Using GO 4 Schools, you will be able to view your child's progress online and access the following information at any time:
Real-time attainment information – marks and target grades for all subjects throughout the year.
Homework – Homework tasks due in the next 7 days
Attendance – Shown from the start of the academic year
Timetable – Your child's daily and weekly timetable
Progress Reports – Full written reports which are published 3 times a year
Behaviour information – positive and negative behaviour points
Your child's page is constantly updated, providing you with the latest information. You will then be able to log into the site and view your child's page.
Instructions to sign in as a First-time user here
Go4Schools can be accessed by parents via the Murray Park App.